Glennon Brothers team up with DIY SOS Ireland to help a family in need
24th February 2020
Glennon Brothers was proud to be involved with DIY SOS Ireland, helping a family in need, by providing quality sawn construction timber as part of a home makeover. DIY SOS Ireland is an inspirational and feel-good format for RTÉ One. It helps deserving families across Ireland, who are facing very difficult circumstances, get significant home improvements, for a better quality of life.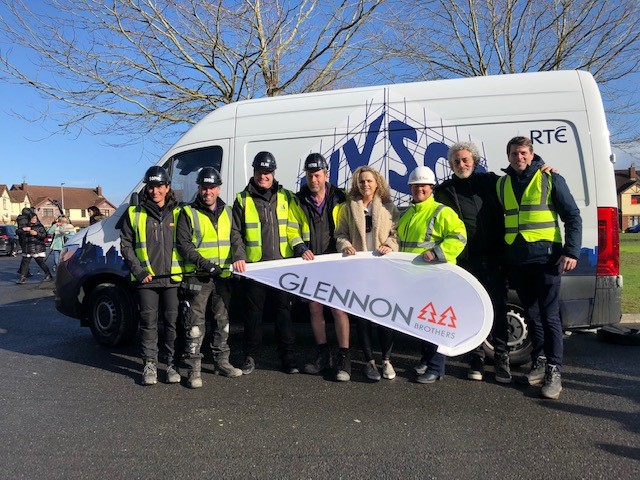 As a series, DIY SOS is famous for bringing out the very best in people, and the best community spirit. In each episode an army of volunteer builders, labourers, traders, suppliers, friends and neighbours, come together giving their time, labour and materials for free.
Whatever the family situation, be it significant loss or misfortune, the house they live in, is not suitable for their circumstances. With the help of DIY SOS and local volunteers, that house becomes a home again!
The programme is scheduled to air on RTE in September.